created by SR published on 06 April 2020
You will find a range of ideas, links and resources which has been shared by our specialist settings in Barnet.
They are arranged in the following way:
Home Routines
Sensory and Learning Activities
Creative Activities
Dance and Yoga Activities
Resources for Home Learning from the Pre-School Teaching Team Resources at Oakleigh School
As with all resources and suggestions, please use these in a way that best suits the child's needs.
Please do check back regularly as this page will continue to be updated over the course of the next few weeks.
1. Home Routines (shared by Mapledown School)
Resources to support with routines at home:
2. Sensory and Learning Activities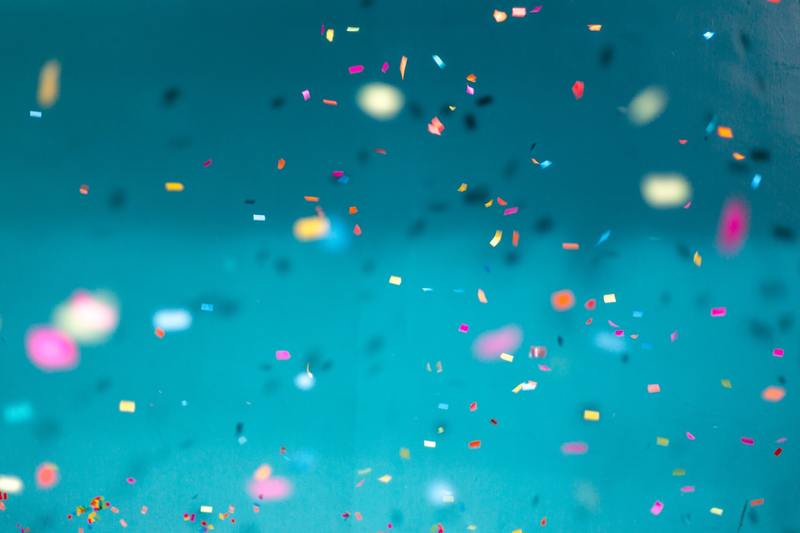 Objects of Reference and Touch Cues (shared by Mapledown School)
A resource to support children with gain an understanding of what is happening around them, to them, and to have the opportunity to show preferences and choice: Objects of Reference and Touch Cues
Peter and the Wolf – Sensory Story (shared by Mapledown School)
The story of Peter and the Wolf as a sensory story: Peter and the Wolf
Alice in Wonderland Sensory Massage Story from the Croft School (shared by Mapledown School)
Created by the Croft School, Alice in Wonderland is a fantastic sensory massage story with a similar format to TACPAC. Here you will find instructions on how to enjoy this sensory story: Alice in Wonderland
You will also find a link to a We Transfer file sharing website where you can access the accompanying songs: https://we.tl/t-q499ILfCKE
Positions Play (shared by Mapledown School)
Some learning activities focused on the theme of positions. The 'Positions Play' Learning pack includes 5 suggested activities pitched at different ability levels.
You will find information and educational resources to support some of the activities. You may wish to draw some of the key symbols while introducing the topic:
The Sensory Projects
Sensory ideas for home learning and links to live sessions including massage stories, Tac Pac and Sensory Spectacle: https://www.thesensoryprojects.co.uk/covid-19-resources
SENict
A selection of fun, colourful and free sensory stories and poems with powerpoints to accompany them: https://www.ianbean.co.uk/senict-multisensory/
Sense Play Toolkit
Sense Play toolkit provides information for parents on how to approach play for children with complex learning needs: https://www.sense.org.uk/get-support/support-for-children/play-toolkit/
TacPac Sessions
Tacpac draws together touch and music to create a structured half hour of sensory communication between two people. Tacpac creates sensory alignment and helps people of any age who have sensory impairment, developmental delay, complex learning difficulties, tactile defensiveness, and limited or pre-verbal levels of communication.
The Avenue Special Needs Academy have released a number of videos where you can join in with their TacPac session. They have released 5 sessions they are available to watch anytime but will also stream live. Please check their Facebook for details and the videos:
https://www.facebook.com/TheAvenueSpecialNeedsAcademy
A message from TAC PAC
Tac Pac are offering all the parents whose children are missing their Tacpac sessions, set 5 free of charge for 3 months to use at home.
If you would like to use this set for free please go to https://tacpac.co.uk/product/set-5, add set 5 to your basket and at the checkout add the code 8Q7A3TXS​ As you checkout, top click 'My account' / Click memberships on the left. You will see'TacPac set 5' and then to the right you can click 'View' to watch the videos.
Soundabout Live
Soundabout are a music organisation and every Tuesday and Saturday at 2pm they will be doing live sessions on Facebook that you can join in with: https://www.facebook.com/SoundaboutUK/
Watch Wind and the Willows Musical free
Watch the musical online for free they also have an activities pack: https://www.willowsmusical.com/
The Royal Opera House
They have uploaded a number of wonderful shows and will be streaming them live via their Youtube channel on the following dates:
Così Fan Tutte, The Royal Opera, 2010 – 10 April 2020, 7pm BST
The Metamorphosis, The Royal Ballet, 2013 – 17 April 2020, 7pm BST
Gloriana, The Royal Opera, 2013 – 24 April 2020, 7pm BST
The Winter's Tale, The Royal Ballet, 2014 – 1 May 2020, 7pm BST
Visit the link: https://www.youtube.com/user/RoyalOperaHouse/videos
You can also find the link to the full version of the ballet Peter and the Wolf which has received lovely feedback from a number of parents/carers: https://www.roh.org.uk/streaming/peter-and-the-wolf
The Show Must Go On
A different musical by Andrew Lloyd Webber will be released to watch or listen along to every Friday at 7pm GMT. These will be live but will be available for 48 hours after the original showing so you don't have to stay up late to catch them!
Last week it was Joseph and his Technicoloured Dreamcoat and the next one will be announced soon: https://www.youtube.com/channel/UCdmPjhKMaXNNeCr1FjuMvag
3. Creative Activities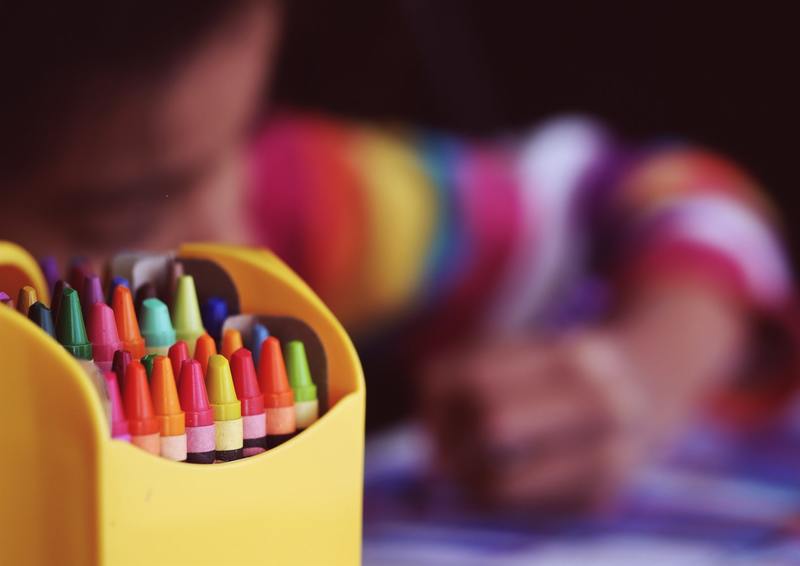 Colouring, collage & painting (shared by Mapledown School)
You can use colouring sheets as a home learning activity. You can copy the pictures or print them to decorate and/or colour them in.
Here is a colouring in sheet to get you started:
Where can I find colouring sheets?
Crayola have a wide range of free colouring pages you can download with some Disney sets:
Tips for Art Resources
If you don't have many art resources, here are some ideas and tips:
You can recycle and use the back of cereal boxes or large envelopes as paper to make your art
You can even rip up bits of newspapers or magazines and glue them down to make a beautiful collage
If you have no glue you can mix a little bit of flour with some water instead
You can buy fairly cheap watercolour sets online if you'd like to do some painting
Using chunky crayons can be easier for some children who struggle with fine motor skills
4. Dance and Yoga Activities (shared by Mapledown School)
Dance/yoga moves are not always suitable for all children and young people but can usually be adapted to suit their needs.
Yoga videos can be more complicated but it is a chance for relaxation and mindfulness which is particularly important at the moment. Here are some helpful suggestions:
Choose one or two moves from the video and try to join in with those when you see them
You might have to even further adapt the moves but the point of this is to try to give children a lovely gentle stretch and a bit of exercise
Some wheelchair users might find it easiest to do this lying on a soft floor with a pillow under their head or on their bed if that is the room that the hoist is in
In between the dances, you can freestyle with your own music choices and try to work on stretching
It can be easiest to stretch body parts from the top down so that we don't miss anything
It is extremely important to remember that if you feel any resistance from a joint/muscle/from your child (their reactions are important to keep an eye on too) then make sure to stop at that point.
Be very gentle and don't push anything that doesn't naturally and easily move that way.
Click here to download the activities: Dance and Yoga Activities Links
Jumpstart Jonny
Jumpstart Jonny has fun workouts which are added to the website every day as well as activities to the 'Free Stuff' section of the website. He is also doing free live Youtube workouts at 9am every day. You don't have to join in with all the moves, you can just choose one, or do just arms or just legs to do some stretching and moving. Whatever you feel you can join in with: https://www.jumpstartjonny.co.uk/
Our thanks to Mapledown School for sharing such fantastic links and resources.
5. Resources for Home Learning from the Pre- School Teaching Team
The Pre-School Teaching Team have developed a range of short videos which demonstrate activities and strategies that you can use with children to support development of joint attention and language skills whilst still having fun. Each video is arranged as a short clip and can be shared with families or can be used to demonstrate different strategies that will help whilst at home. These videos will suit a range of age groups.
On the Pre-School Teaching Team website there is also a link to national and local charities. Many of these groups are also providing support, advice and resources. Please do share links with families and the wider community.
Many thanks to Oakleigh School Pre-School Teaching Team for sharing this.
Back to News Articles
Archive
2022
2021
2020
2019
2018