Our Open Spaces Scheme offers a safe space where children with SEND can play with their families. Sessions are unsupervised and families have exclusive use of the venue throughout their session.
Where are the venues?
Our spaces are located in the following venues:
Greentop Centre NW9 5WR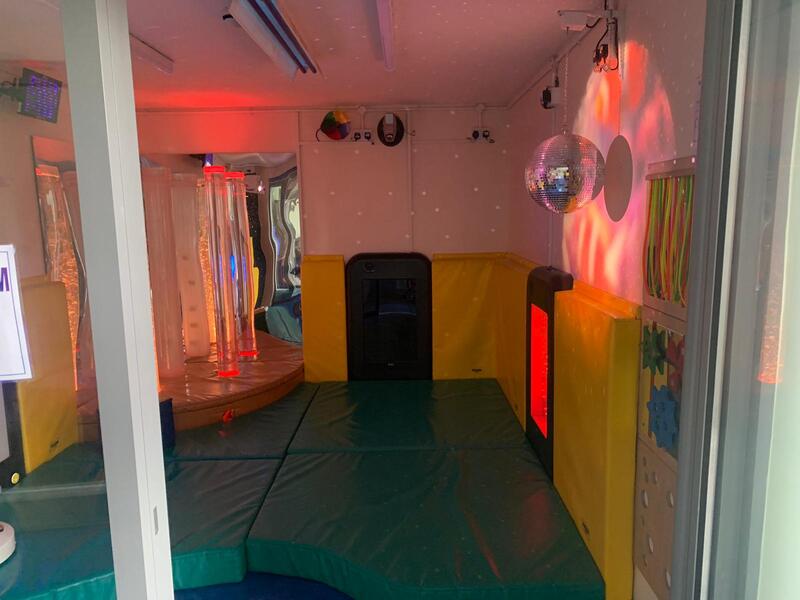 This venue has a large outdoor play area with climbing frames and slides, plus a 'nursery' climbing frame for younger children and a basketball court which is popular with rollerskaters. Families are welcome to bring a picnic if they'd like to eat outdoors. There's also an indoor sensory space and games room with table football tables, so there's plenty of space to enjoy time as a family whatever the weather.
Oakleigh Park School of Swimming N20 9EZ
This venue offers swimming sessions to families. Please note that these are not swimming lessons and parents/carers are expected to look after their children in the water, although there is a lifeguard on duty in case of emergency.
Other venues: We also work with other venues as needed and in the past have offered sessions in the Mapledown School playground, at Unitas Youthzone in Edgware and in Hampden Way Nursery's front garden.
When do the sessions run and for how long?
We usually run sessions on Sundays and during school holidays. These last 60-90 minutes each session.
How do I book a session?
For more information, or if you would like to book a session, please contact Elizabeth Galbraith: Elizabeth.Galbraith@barnet.gov.uk
Referrals can also be made by professionals supporting the family.
Testimonials
'Thank you so much for arranging our trip to the swimming pool. It was absolutely amazing! My son was happy the whole time! This never happens, we tried to take him swimming but there's so many people and so much noise normally that he runs back to the changing rooms screaming.
His brother also had a wonderful time. It was such a special hour I can't thank you enough. Going out together as a family can be challenging due to my son's meltdowns, but there was nonstop smiling. I saw such a sweet side to the relationship between my son and his dad and we all enjoyed seeing my son so happy.'
'The sessions have been very important as they have given us the opportunity to have a fun family experience free from the anxiety we experience taking our family to children's settings open to everyone. I have two young boys diagnosed with ASD and a 1 year old girl. It is very challenging taking them out to do activities as they often find it difficult in groups and show unpredictable behaviours. The space at Greentops has been fantastic in allowing us to have an enjoyable day out as a family.'