Last updated 02/03/2021
A Personal Journey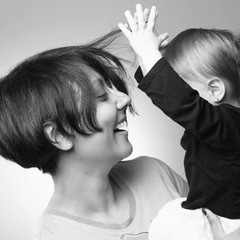 I was introduced to the SEN world at 17 years old through my brother, Arvind, who was diagnosed with Duchenne when he was 3. He taught me everything about life and the true meaning of it. I worked at an SEN school in Barnet for 19 years when I left after my daughter's needs, who I adopted, became greater. I am also a foster carer and it was that gave me a new insight into the SEN world. Why? It taught me about invisible disabilities, unheard of yet ones where they are quite prevalent.
It has been a learning journey for me and my family. My daughter has Foetal Alcohol Spectrum Disorder as well as Autism, ADHD and Cystic Fibrosis. I have learnt so much about myself too, some things not so good, like being impatient. My daughter's diagnoses don't define or label her but are a key to the door of understanding her. I home-educate my daughter too, something that happened unexpectedly but it is lovely watching her thrive.
It is tough, this journey but with support, strategies and hope, there are beautiful memories and I wouldn't change it for the world.
​Shushma
​​