created by SR published on 10 June 2021
Barnet BOOST are offering the opportunity for young people to discuss career options, job opportunities, and gain support in applying for jobs from top tips for CVs and interviews to how to look for work, and choose further education.
Their online drop ins are held every Tuesday at 2pm with a Youth Lead who is there to advice and support you.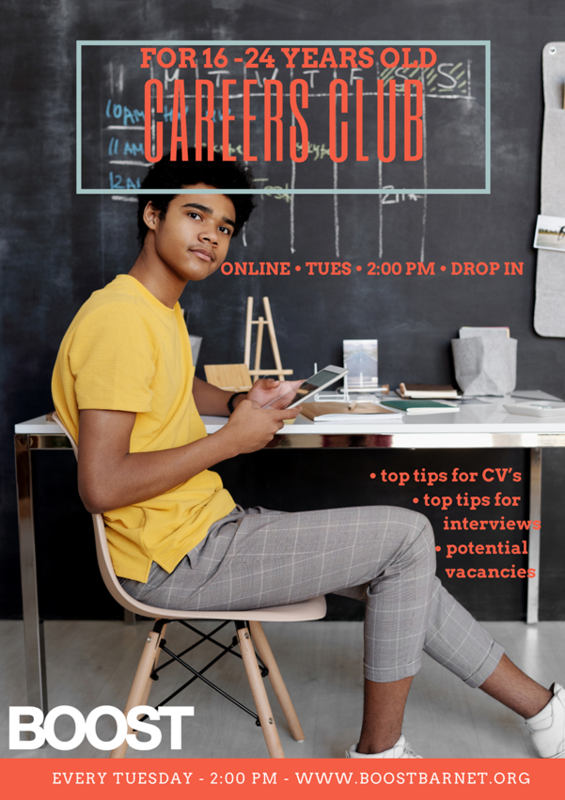 How do I find out more?
You can visit the Barnet BOOST website to find out more: Barnet BOOST
How do I attend the drop in session?
You can book your place by clicking on the following link:
Eventbrite Information and booking
Back to News Articles
Archive
2022
2021
2020
2019
2018