created by Inclusion Advisory Team (IAT) published on 03 March 2020
Our Barnet Spring term SENCO Conference was held on 27th February 2020.
The focus of the day was 'Diversity & Inclusion' and we were thrilled to have Sarah Rose (Children & Young Peoples Programme Manager) from Stonewall as our keynote speaker.
Sarah gave an engaging and compelling presentation on LGBT Inclusive Education with practical guidance and support for schools. Our SENCOs commented on how excellent the presentation was: 'Loved the Stonewall presentation. Will definitely utilise the resources they provide'; the 'Stonewall training was very powerful'.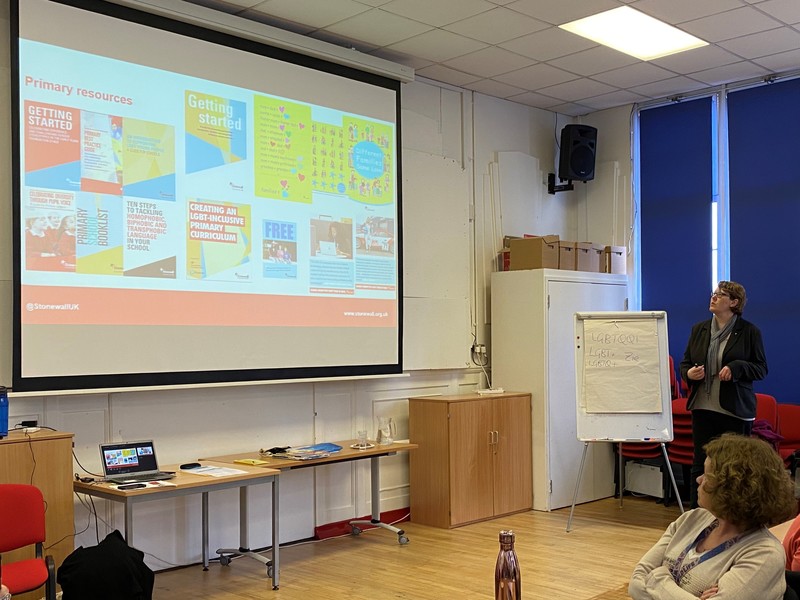 Along with our keynote, we had a range of presentations from key professionals in Barnet and a fantastic afternoon of workshops including Sarah Rose from Stonewall, Nicola Murray from the Anti-Bullying Alliance, Joann Moore (Inclusion Advisory Teacher) and Dr Laura Gray (Educational Psychologist).
'Very practical, relevant and engaging!'
T'hank you, a very informative day.'
'Great range of workshops and speakers.'
'Great conference. The IAT always organise a great day with lots of relevant and important information/updates. There was a great selection of afternoon sessions too!'
-------------------------------------------------------------------------------------------------
Our SENCO Conferences are a great place to network and meet other SENCOs as well as keep up to date with the latest news in SEND.
'I find the SENCO Conference invaluable for my training. I would not dream of missing it because it covers such relevant and important information for my job as a SENCO. Thank you.'
'This is an amazing forum for SENCOs to meet and discuss relevant topics.'
Our next SENCO Conference is being held on Wednesday 24th June 2020 at the PDC@Claremont.
Back to News Articles
Archive
2021
2020
2019
2018